---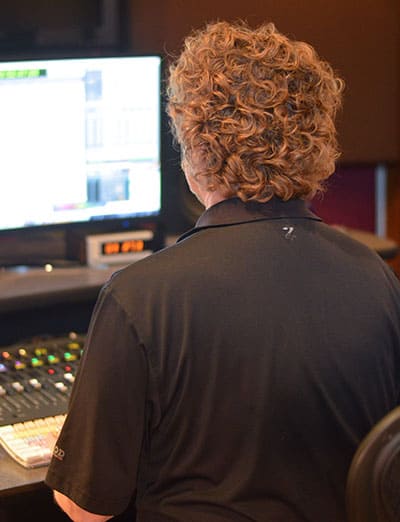 ---
For your phone customers, Rx Message On Hold turns the inevitable "on hold" wait time into a "tell-me-more" opportunity. Listeners readily engage with our patient-centered messages, introducing available pharmacy services – many of which may be new to them. We specialize in customized messages directed to patients and prescribers of independent community, and compounding pharmacies.
---
NEW! Pharmacist Interview-Style Message On Hold
No one tells the story of your pharmacy like your own pharmacist or pharmacy owner. Tom Talbert, one of the most widely recognized personality voices in compounding, interviews your pharmacist on topics that matter to your patients, prescribers, and your bottom line.
With over 75 years of combined creative, copywriting and broadcast commercial production experience, the Rx Message On Hold team is able to reach wider audiences for clients via radio commercials. Listen to our Rx Message On Hold Radio Commercial Demo and contact our professionals to raise the visibility of your pharmacy!
---
Working from our own professional audio suites, our team utilizes top voiceover talent and music to deliver your message to the TV audience. Rx Message On Hold maximizes your media buy with a targeted, quality product. No need to waste time explaining your business to another media rep--ever. We know your business and offer turnkey solutions, including creative scripts and production audio that's ready to send directly to your video production house or media outlet.
---
Get more impact from the music system customers enjoy in your pharmacy. Rx Message On Hold can create 10 to 12-second message bites to speak directly to in-store patrons. Our system dims the music and programs messages to play intermittently. Here's an example: "Arthritis medicine upsetting your stomach? Ask us about topical creams and gels and rub on the relief!" Your customers will thank you!
---
Phone Prompts for IVR and Auto Attendant
Providing a consistent, professional "voice" to your clients at every point of their pharmacy experience results in a more positive overall impression. From your on hold messages, to in-store audio, to IVR telephone voice prompts and auto attendant, Rx Message On Hold can be the "voice" that engages and informs customers from start to finish. That's an experience your customers will come to trust with their health needs again and again.