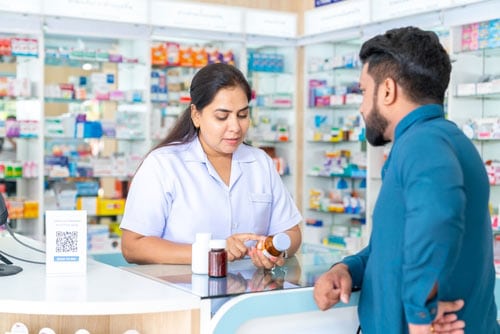 September 11, 2023
3 Ways Your Pharmacy Can Boost Customer Service
As a pharmacy owner, you oversee a team of professionals who engage with customers on a daily basis. They not only handle inventory, but they're also the welcoming face who attends to customers when they step in. They ensure customers receive the necessary medications promptly. Their effective organizational and inventory management abilities sustain your pharmacy on the backend. However, their helpfulness and customer service skills are the driving force to maintain your pharmacy's success on the front end.
Exceptional customer service ensures customer loyalty, fosters community relationships, and enhances your pharmacy's competitiveness. The following are some essential pointers for providing outstanding customer service:
Create A Welcoming Atmosphere
Creating a friendly environment is key to excellent customer service. When customers approach the counter, a pleasant greeting can make all the difference in making them feel valued and at ease. Being helpful and ready to assist conveys that the pharmacy truly cares about their well-being, fostering a sense of trust.
It's a great practice to learn customers' names and address them accordingly, as it shows a personal touch and demonstrates that the pharmacy values their individuality. This helps customers feel more comfortable with the pharmacy and increases the likelihood of their return visits.
Maintain Professionalism
Always maintain a calm and courteous demeanor. The members of your team not only represent themselves but also the pharmacy. Often, a customer's experience with the staff shapes their overall impression of the pharmacy.
Importantly, your pharmacists and technicians need to be familiar with and follow HIPAA law. It is crucial to always prioritize the privacy of customers when interacting with them. Use discretion when discussing protected medical information such as prescriptions, medications, or medical conditions.
Be Warm and Welcoming on the Phone
When interacting with customers over the phone, it's important for pharmacy technicians to maintain a courteous and helpful demeanor. If there's an issue that you are unable to address, politely inform the customer that you will place them on hold and direct them to the pharmacist for further assistance.
If your team runs into busy phone lines, be ready with Rx Message On Hold's customized phone messaging services. We create messaging that engages and motivates callers to take action, which can ultimately help drive sales and reduce hang-ups for your independent pharmacy. With our services, you can turn hold time into a potential sale.
If you're interested in getting started with our services, please contact us today to learn more.
"*" indicates required fields