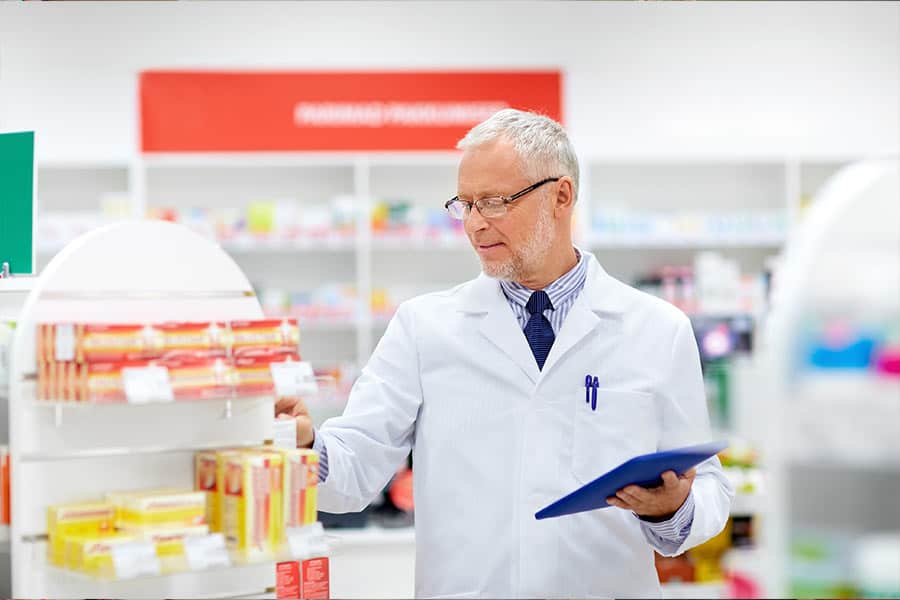 November 14, 2023
Celebrate the Holiday Season with Your Pharmacy
The holiday season is upon us, and it's the perfect time to showcase your pharmacy in new and creative ways that resonate with your community. Elevate your marketing game and increase customer engagement with these three powerful strategies.
1. Infuse your pharmacy with the joyful essence of Christmas
Transform your space into a festive wonderland with charming decorations, including twinkling lights, garlands, and a delightful Christmas tree that captures the spirit of the season. Take advantage of a prominent front-end space to showcase popular holiday items and stocking stuffers, enticing shoppers with seasonal delights, boosting sales, and attracting more foot traffic.
2. Make your pharmacy a beacon of holiday joy that stands out in your community
Spread holiday greetings and offer coupons to showcase the convenience of your services during this busy time of year, demonstrating how you can make their lives easier not only during the holidays but all year round. Additionally, show your commitment to the community by giving back, whether through donating a percentage of proceeds to a local charity or organizing a food and clothing drive where customers can make contributions.
3. Spread the holiday spirit with our personalized on-hold messaging service.
Our on-hold messaging for the holidays can be designed to promote your pharmacy's holiday sale and convey warm greetings. With Rx Message On-Hold, you can be confident that your on-hold messaging is not only informative but also engaging and delightful. We ensure that every customer who waits on hold experiences a positive and enjoyable interaction with your pharmacy.
As the holiday season approaches, let Rx Message On-Hold help you make the most of your on-hold time. Don't miss this chance to connect with your customers in a meaningful way. Contact us today to learn more about our tailored on-hold messaging for the holidays and enhance your pharmacy's seasonal marketing.
"*" indicates required fields